The three Fishes has come on a lot since those crisps and soda days.
A bag of crisps, with a blue twist of salt, and a sickly cream soda. The windows of the Austin Mayflower as steamed up as my national health specs. Not that rubbing a viewing hole did any good. All the soggy fields between the pub car park and Pendle Hill were wreathed in the same damp mist. Parents would be back soon, though, and we could chug home in time for Sing Something Simple on the Light Programme.
That was the sixties childhood that was. My last visit to The Three fishes. Hostelries in those days were as welcoming as the workhouse to youngsters. What a contrast on a bright March day in another century.
Across the pub from us, Zoe and Ben and some other young dude in a qGap baseball cap were tucking into corn fed Goosnargh chicken and debating the merits of Lyth Valley damson jelly and whipped custard over homemade vanilla ice cream with chocolate sauce. Their mums were discussing Jamie Oliver.
The Fishes has undergone a remarkable transformation since taken over Nigel Haworth and the team from the nearby Michelin-starred Northcote Manor. It has become a sort of Lancashire food gastropub theme park. It is not the sort of pub you'd turn up to a cosy ale, though Thwaites, Moorhouse and Bowland Brewery provide plenty of hand- pumped choice.
This is a place for serious, casual eating with a nod to all the tireless, dedicated regional producers (listed with a map on the back of the menu, no less). That is its strength and its weakness, of which more anon.
Physically, it is daunting. It is avast, flat, airy dining space, serving 130 covers, with plenty of room between tables; stone arches and discreet partitions attempt to break up the four-squareness in vain. We had traipsed to the far end, by the open-plan log fire, then found, to order, we had to march back to the distant bar with our table number.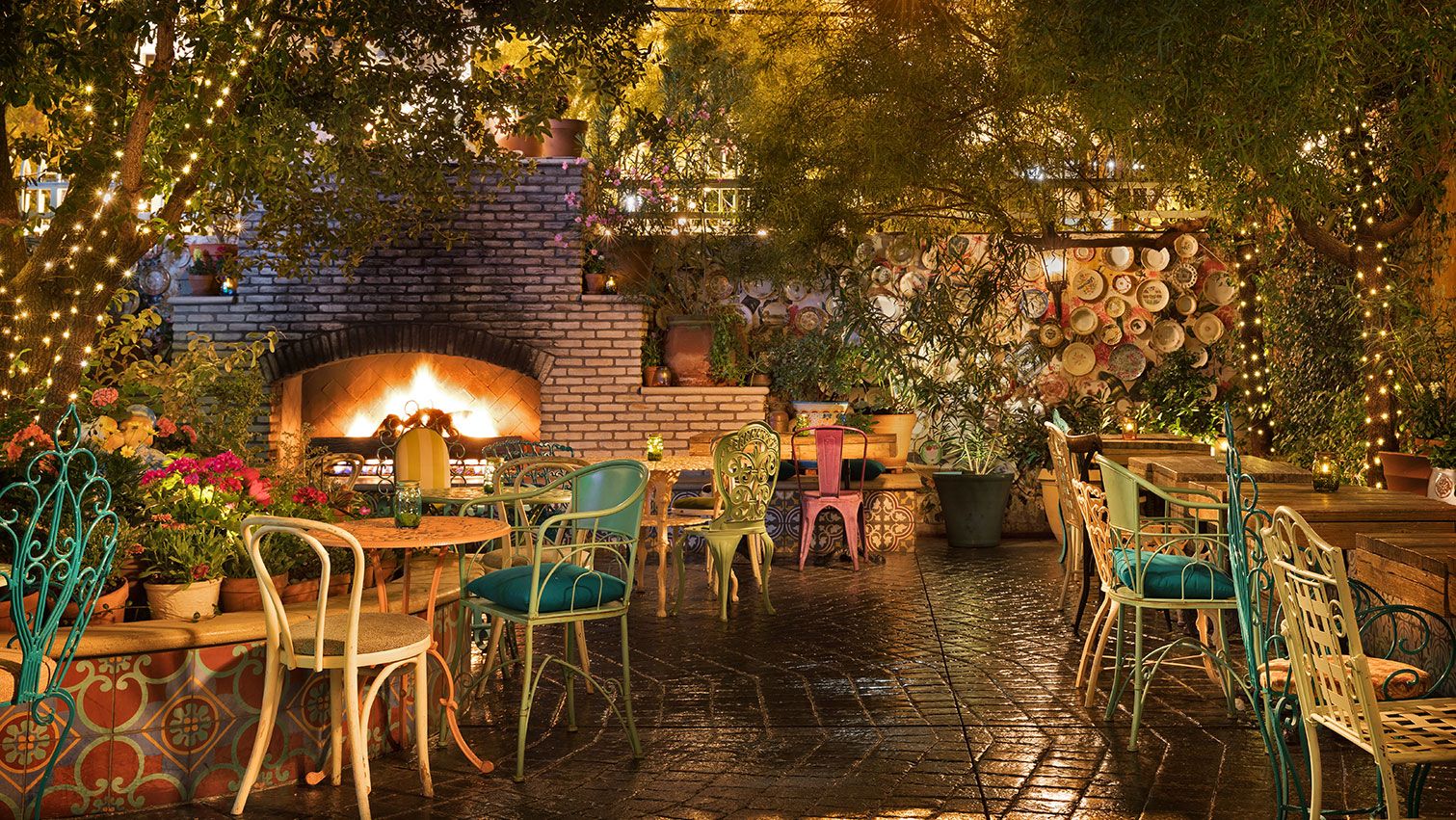 When I say 'We' I mean I. Set Aggie Grimshaw next to a fire and there's no budging her. I had enlisted her help in evaluating the Lancshireness of the experience.
A weaving shed veteran, who knows her warp from her weft, steeped in a heritage that encompasses Sabden Treacle Mines and Witch Trials at the drop of a pointy hat, she was meant to be by benchmark.
What a rebuff, then – the first of many – when she spurned my offer of a sarsaparilla aperitif with a "Surely they've got pinot grigio?"
All around us, exposed brick walls, hung the icons of good, traditionally-produced food worshipped by the proprietors. Cheese producers, shrimpers, suckling pig rearers, all caught in photographic aspic. Above our heads the legendary Reg Johnson learned over a barn door as hundreds of his Goosnargh ducks strutted their stuff for the camera.
"Its like being in a church," said Aggie. "Only it smells better."
Strangely, it reminded me of those democratic Californian eateries, formulaic but down-home wholesome, though, unlike them, the Three Fishes is light on vegetarian options.
I tried to persuade Aggie to test one of these – Buttered Crumpet, Bob's Organic day Old Lancashire Curd, Cress and Ascroft's Beetroot Salad, but she was having none of it, plumping for Three Fishes soup, Wicked Mayonnaise, Aged Butler's Cheese, Garlic Croutons (£6). She approved of its "exuberant fishiness"( She's been watching Rick Stein again), but felt that the cheese didn't melt in well enough. I found it too lemony.
My starter, on its own, would have served a trencherman as a sturdy lunch after the ascent of Pendle. It will take a whole paragraph to set down its delights. Here goes:
Elm Wood Platter of House Cured Meats, Pickled Brisket, Ox Tongue, Organic Honey Roast Ham, Wallings Farm Collared Pork, Homemade Pickles, Piccalilli, Organic Bread.
It cost £8.50 and was an absolute delight, restoring my faith in ham and revealing brisket's untapped gastronomic potential. The pickles were as sour-sweet sharp as pickles should be, the bread springy and moist.
It cried out for a pint, but Aggie, warming to her task, was keen to try the Douro Touriga Franca Crooked River – a smooth, mulberryish table red from Portugal's port-producing heartland. It was excellent value at £22.50 and its colourful, painted label reminded me of one helter-skelter holiday drive through that river valley's cliff-hanging vineyards. In the absence of tripe dishes, I suggested Hindle Wakes for Aggie's main. She remained her own woman.
Off the specials, she selected, for £9.50, Roast Rib of Bowland Beef, yellow beet puree, purple sprouting broccoli, red wine jus. ("They mean gravy, don't they? Having themselves on.") I'd ordered it medium rare, but was forced to embark on the Long March again, to alter that to rare. As it was, it came in two slabs, one delectably pink, one browner and chewier, neither quite living up to the promise of properly hung mature beef. The yellow beet puree was a curious, spicy swede/turnip mix.
For the same price, I fared better with the Hindle Wakes.
The famous food historian Dorothy Hartley claimed the dish was brought over as 'Hen de la Wake' by Flemish weavers, who settled in Lancashire in the 14th century and also introduced clogs. Other associate it with Stanley Houghton's classic Lancashire play of the name, which the Royal Exchange revived the other year.
Traditionally, it was made with prunes and a boiled hen of a certain age. Mine was two hunks of more sprightly fowl, wrapped in bacon, stuffed with plum and basil, served in a broth teeming with button mushrooms and pearl barley.
The gut-swelling barley transported me back, to those filling soups of my Lancashire childhood. Which I suppose was the aim. Aggie wondered why we still needed to stuff when there are risottos to be had.
For pudding I had a toothsome, curranty Lancashire Curd Tart with organic Lemon Cream, while Aggie wolfed down the vanilla ice cream with chocolate sauce (both puds £4.50). By the time we staggered out, the rain had swept in with a vengeance. Just like old times.