The Three Fishes new head chef, Ian Moss, is only 28 but he brings a first-class CV to our kitchen. He was promoted to head chef at the Three Fishes in June having held the position of sous chef at Northcote. It was here that Ian got to understand Nigel Haworth's philosophy on food, seasonality and the suppliers, who he continues to work with at the Fishes. Previous positions held by Ian were primarily in london at the likes of the Michelin-starred Ledbury and the Harwood Arms. But it's Nigel who has given him his first head chef position – and he can't wait to make his mark!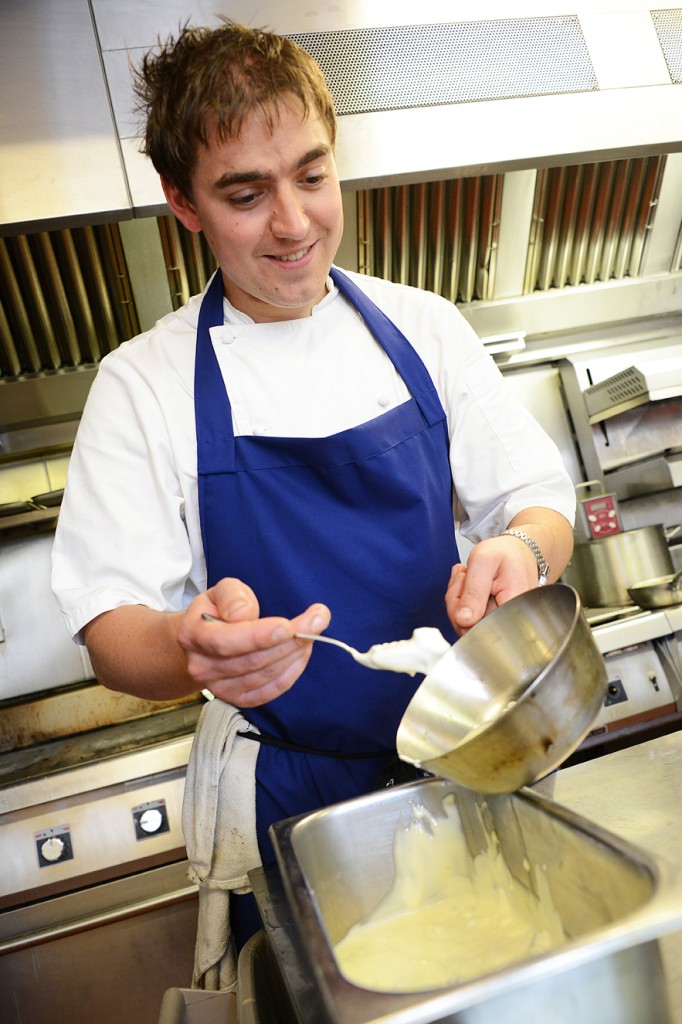 Quality, regional producers remain at the heart of his food but when you add in Ian's wealth of experience, the result is a new menu of proper food with a hint of refinement. "What I have done is taken everything I have learnt through the years and I've put it into this menu," he says. "The Food is nicely refined but not over-complicated. I try to use three or four things that have really good flavours that work harmoniously together. I like big flavours that speak for themselves."
The result is a menu that includes moreish pig's head croquettes with a smooth tarragon mustard and home-made port pies served with just-cut herbs and Three Fishes piccalilli. Earthy and chunky, rustic gourmet food like this reflects the bounty of the surrounding countryside.
Fish is another key element on Ian's menu that features fried cod loin served with Lancashire's finest new potatoes, local cucumber tartar and sea purslane.
The ingredients always do the talking in Ian's cooking, so pop in to sample his simple yet elegant cooking!
Take a look at The Three Fishes Menu that Ian has created.