Regional, local, seasonal: chef Nigel Haworth and the team at Northcote Manor know the qualities it values in the produce it uses, and proudly list its Lancashire suppliers on the restaurant's website. Its new pub venture adheres to the same principles. The walls of the Three Fishes are hung with Food Heroes-style photographs of the producer who supply cheese, game, vegetables and bacon, and a map on the menu shows whereabouts in the North-West they're are located.
The manor has a Michelin star and a helipad, and through Lancastrian dishes are a speciality, they're done smartly and priced accordingly – you might get Goosnargh corn-fed duck with spicy white cabbage, parsley and garden cress purée and red beet juices for £23.50. The Three Fishes (near Whalley, between Blackburn and Clitheroe) is a different proposition. It's supposed to be a pub where drinkers are just as welcome as diners. There's a family-friendly policy and no smoking throughout, and thought it's smart and clean with stone floors, exposed brickwork, an open fire and the odd richly swagged curtain. It's somehow lacks the comfort of a real pub. It's also surprisingly cavernous, with room after room providing space from 130 covers.
The food is simple, with a significant minority of it constructed rather than cooked: potted beef with marrowbone, black pudding with mustard and onion relish, sausage and mash, stuffed pig's trotters. It's very meaty, perhaps because there's so much great animal protein to be has in this part of the world, and veggie have to make do with a blackboard option, sandwiches or a crumpet with curd cheese, cress and beetroot.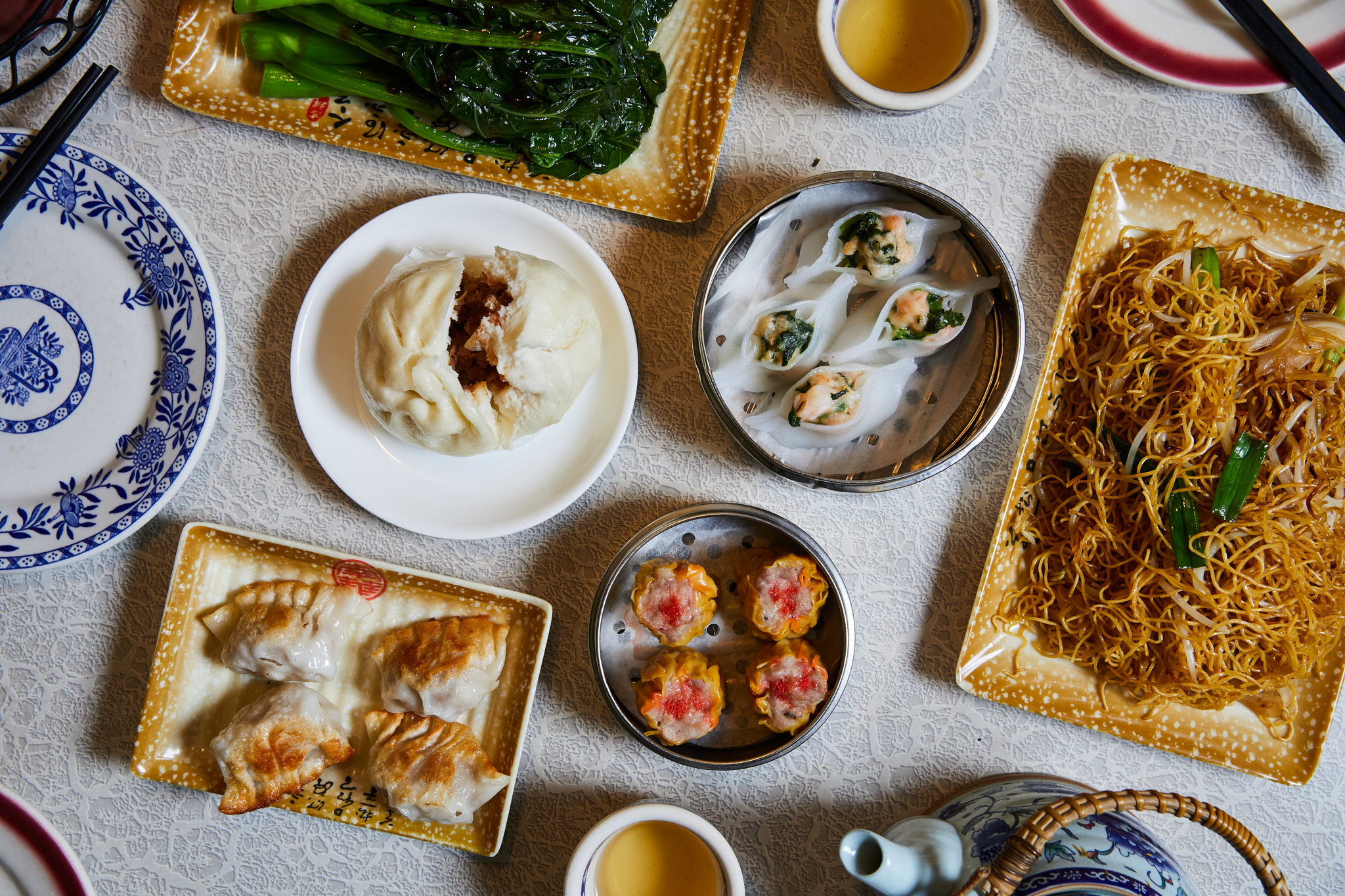 As at many other, lesser, pubs that do food, you give your table number and order at the bar, with cutlery food delivered to your table in due course. It's not a foolproof procedure and caused some mild confusion when we visited during the opening weekend, but our starters arrived without a problem. The house special, a selection of cold cut with prickles and bread (£8.50), look great served on a thick slab of elm wood with wedges of chewy, organic, seeded bread. The ox tongue was light and mild, slices of collared pork were reminiscent in the best possible way of slices juicy leftover roast, and the piccalilli had the right combination of a crisp texture and unearthly yellow colour. The Morecambe Bay shrimps (6.50) were potted on butter and mace, and served warm with a toasted muffin. Rich, sweet and nutty, these were the real treat.
A mix-up with the dishes delayed our main course for a while, and my friend was disappointed with his 9oz rump steak (13.95). The menu boasts of a five-weeks maturation period and gives us so much information that we can track down the farmer responsible but, for all this pedigree, the meat wasn't hugely well flavoured. It was cooked perfectly, though, and served with good chip (not thin frites) and a buttery Béarnaise sauce. My avocado and chicken salad (£7.90) was crisp and full of interest, thought the creamy dressing didn't have the promised herbal notes that would have brought it all together.
Puddings were a very good orange and chocolate mini-pud served with clotted cream (£4.50) and a simple, pleasing dish of smooth home-made vanilla ice cream with warm chocolate sauce (£4.50), though you can go for a selection of Lancashire cheeses, damson jelly or a curd tart.
Like the produce it uses, The Three Fishes has care, passion and expertise behind it, and the reputation of the Northcote Manor team is so good that the place was absolutely packed out when we visited. In the first few months of operation, a quiet lunchtime may show off all the produce to even better advantage.